Caesarea Glass
"Caesaria Glass" is a charming gallery located in a picturesque courtyard among stones and antiquities near the new visitor center at the port.
A visit to the gallery offers an enriching experience that combines art, history, and education, where visitors are invited to take part in the activities that the gallery offers.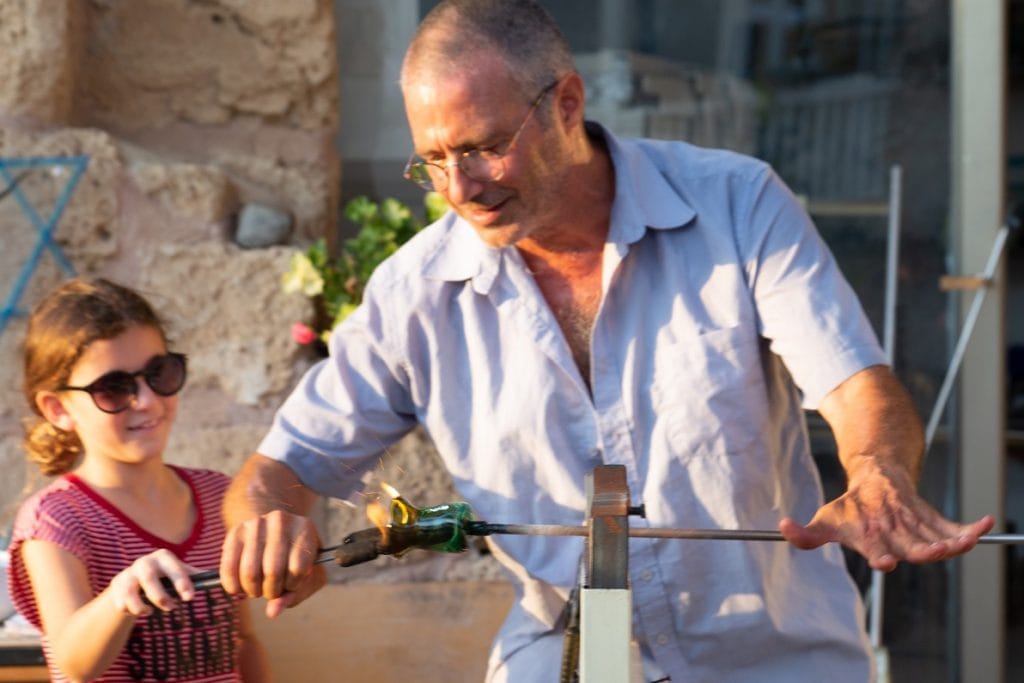 Demonstration of the wonderful process of traditional glass blowing (Free of charge).
Historical and creative thinking and strategy games (Free of charge).
Experiment with making miniature glass sculptures with the burner.
Glass workshops for individuals, couples, and groups.
A fascinating interactive live presentation on ancient glass art with explanations and demonstrations.
For more details:
Itai Megar – Caesarea Glass
052-5015700 caesareag@gmail.com
---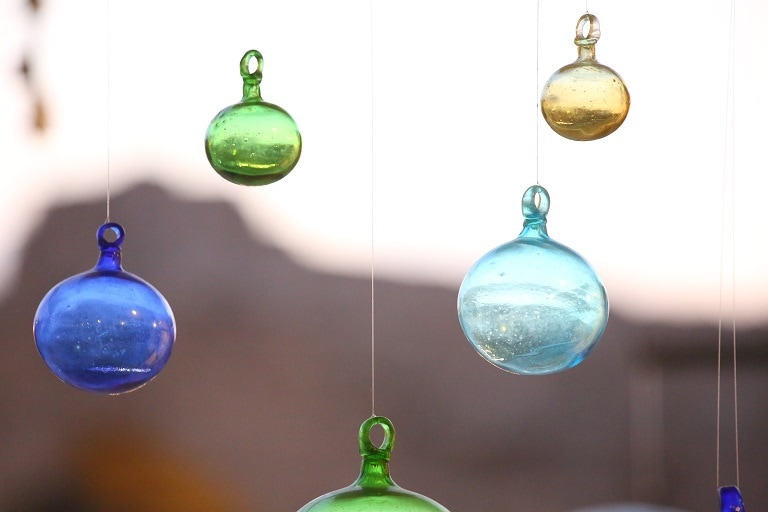 Speculo
"Speculo" is a 300 sq. meter glassblowing studio located in the ancient fortress at the Caesarea National Park. It is located at the top floor of the fortress and is surrounded by the sea from three directions. The studio is divided into a glassblowing workshop and a reception area (bar – gallery).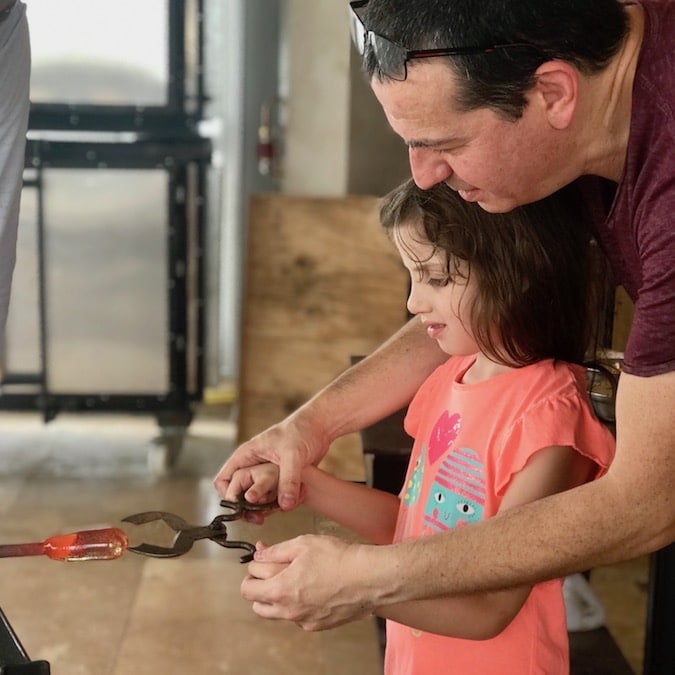 You can hold glassblowing performances, workshops and events for groups, combined with blowing demonstrations and taking part in the activities held at the studio.
For more details:
Atikot 10, Caesarea Harbor 0538205475
www.speculo.life
Email: yachdav@speculo.life