King Baldwin I conquered Caesarea in 1101 and ushered it into the Crusader period. After the sultan Saladin severely damaged the city, King Louis IX of France refortified the city and sojourned in Israel from 1250-1254. Louis IX took advantage of the previously built Muslim and Crusader walls and added the Great Slope- an angled path which descended from the wall to the moat, making it difficult for the enemy to access the wall. He left the impressive walls that today welcome visitors to Caesarea. In the 13th century, Caesarea was conquered by the Mamluks, led by Sultan Baibars, and was destroyed along with rest of the coastal cities in Israel.
Crusader Remains; the Crusader Walls Promenade
The impressive fortifications in Crusader Caesarea are some of the most magnificent in Israel from this period. This intriguing area, which encompassed about 120 dunams, was developed by King Louis IX of France (known as the "Saint") in 1251. The impressive wall was defended by 15 towers including embrasures or "arrow firing windows", 3 gates and a moat that prevented the enemy from approaching.
The Wall Promenade, which begins at the south gate of the Crusader city, is a walking route of about 1500 meters along a fascinating fortification system. The watchtower that overlooks the southern area of the site is an observation point of the ancient Roman "amusement district" including: the Theater, Hippodrome, Bathhouse and the Reef Palace. All are accessible to the public.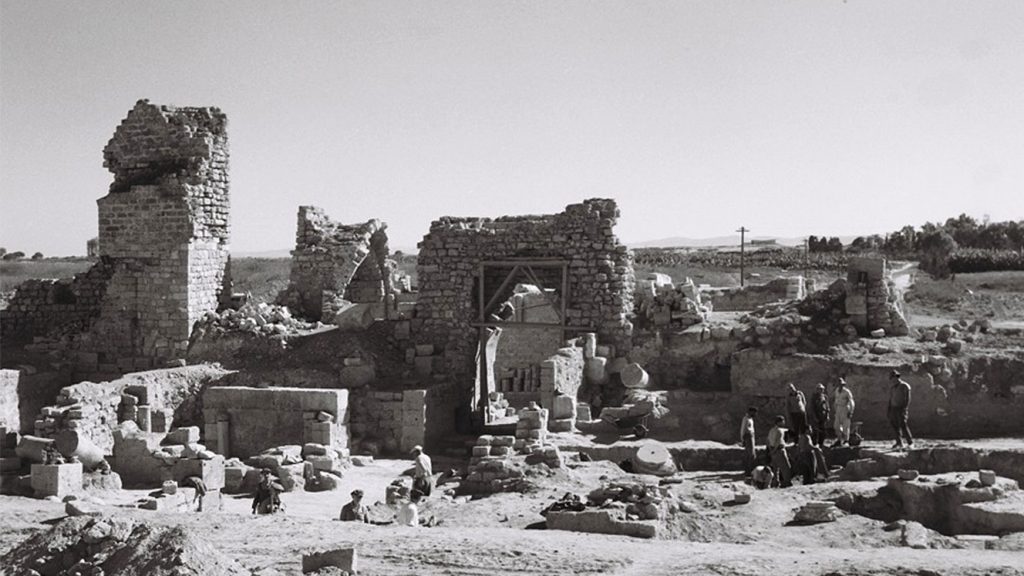 Further along the wall through the eastern and up to the northern entrance gate is a building with an upper floor surrounded by embrasures. The eastern gate was built during Louis IX's stay in Caesarea, as part of the city's fortifications. The cross-vaults that support the roof of the structure show the transition from the Romanesque to the Gothic style. The gate was restored during the 1960s using its original stones. Built in the shape of a half-arch, this structure gave its defenders advantages such as blocking the enemy's field of vision and an easier way to halt charging horses. In front of the gate was a wooden bridge, half of which was fixed and half which could be raised. In the event of a security threat, it was possible to burn the bridge and prevent enemy advancement.