Among the many tourist sites that tell the story of ancient Israel, the Visitors' Center at Caesarea Port truly stands out in its rendition of the story of Caesarea and the fascinating figure of King Herod the Master Builder. The center is housed within four historical spaces that are about 2,000 years old. A spectacular display combines content, media and rare archaeological findings discovered during excavations both in the ground and in the depths of the sea. The site is secure and there is easy access for people with disabilities.
In the second vault, a powerful visual presentation projected on a screen in an original arch structure brings the audience face to face with the complex and unrestrained figure of King Herod- the man who loved to build and the founder of the city and the port. Recommended for children age 8 and over.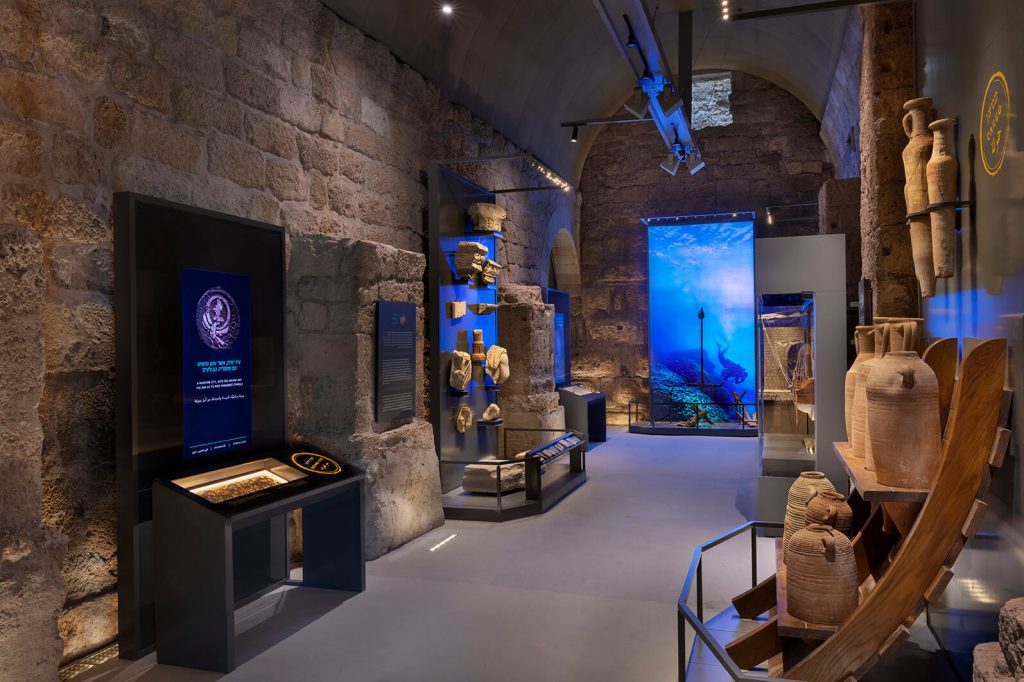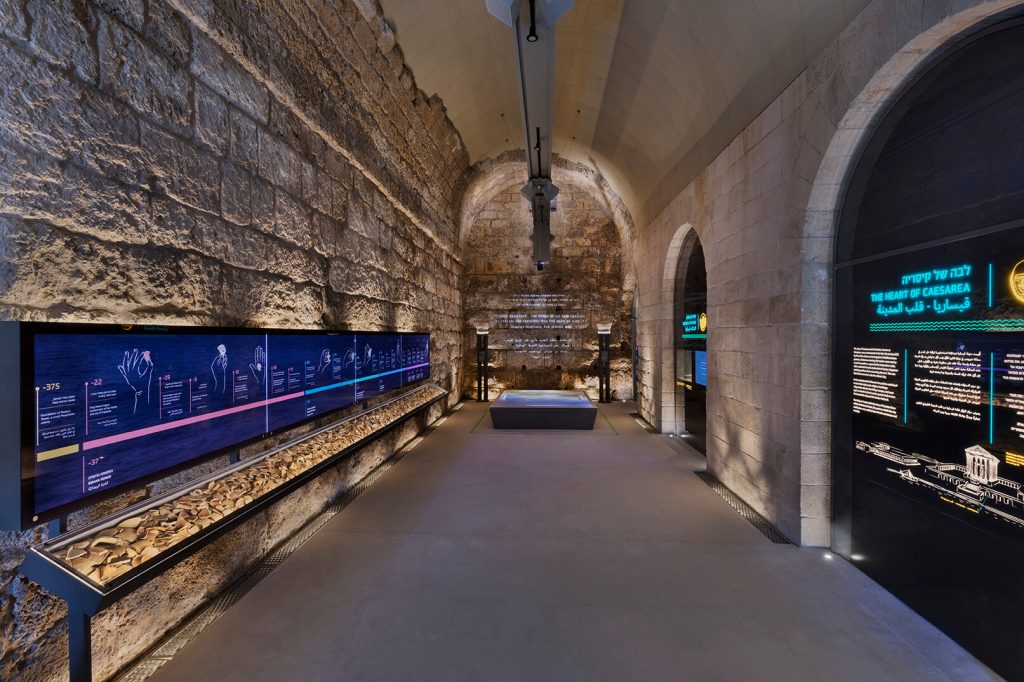 A taste of what awaits you at the new Visitors' Center:
*The Visitors' Center was designed and created by the "Breeze Creative" company which specializes in the planning and construction of museums and visitor centers.