The prestigious Caesarea Golf Club, founded in 1960 by the Baron Rothschild family, is the only international golf club in Israel.
The club hosts many local, international and professional tournaments with golfers from around the world.
In 2010, the Caesarea Golf Club was added to The Rolex World's Top 1000 Golf Courses. The club is semi- private, with hundreds of regular members, but opens its
doors to guests as well.
The club features two unique courses designed by world-renowned golf course designer Pete Dye,
considered by many to be the greatest golf architect in history.
The Courses
The Championship course with 4 sets of TEES, ranges in length from 4,800 meters to 6,563 meters and features lush lawns alongside stunning sand dunes, 120 bunkers and two lakes. The course is designed to allow beginners to enjoy the game while also challenging any professional who tries to conquer it.
For beginners, the club offers a shorter par-3, 9-hole course, which is an especially fun place to learn and practice golf in a charming atmosphere.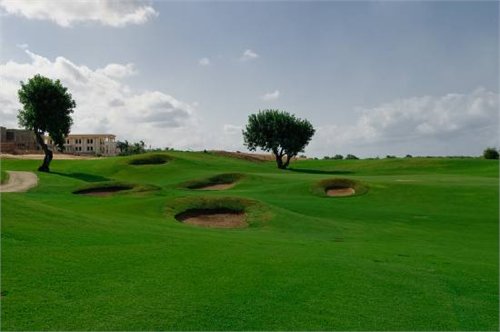 In addition to the golf courses, the club offers a wide range of activities including:
A computerized golf learning center that includes the world's most advanced technological system by SWING CATALYST, a radar, and large screens that enable highly accurate swing analysis.
A huge training complex that includes a double-
sided range, and 5 green complexes for short
game training.
A varied course program for all levels.
Golf Academy and School for children.
Special Open Days for groups and organizations.

For details: 04-6174424
Additional Amenities
Caesarea Golf Spa
Mariposa Chef Restaurant
Golf & Coffee Café
Golf shop
A unique physical training studio
The club is open 6 days a week, all year round (Except for Memorial Day, Holocaust Remembranc Day and Yom Kippur).