The public library is located within the community center. Every month, new bestsellers are acquired for the library's collection. Members benefit from free internet access and each member receives full instruction and access to reference materials.
The library features activities such as story hours for children and meetings with authors for adults. Members who wish to receive a list of newly acquired books or to order a book by email can contact the library at: library@caesarea.com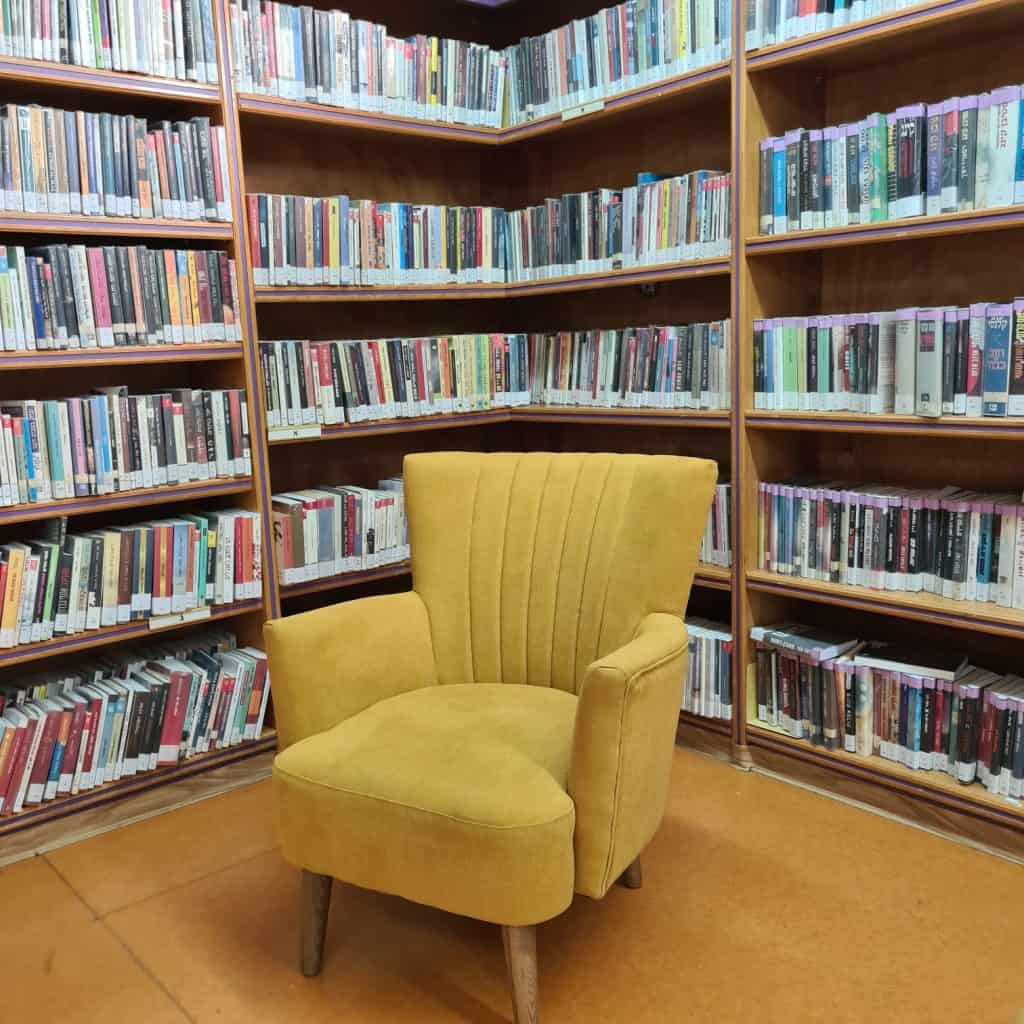 Opening Hours
Monday: 16:00-19:00
Tuesday: 9:30-12:30
Thursday: 9:30-12:30
Friday: 9:00-11:00
Library Manager
Michal Bloomberg Terzi, Tel: +972-4-6109516/9
The Caesarea Library also has a Facebook page. You are welcome to get updates, comment and share: https://www.facebook.com/CaesareaLibrar
Library "in a click"
The Caesarea Community Center invites members to obtain a username and password which will give them access to the library's website and order books from home. This innovative and convenient service makes the library available at almost any hour.
The new software allows you to search, track, and order books and receive them at the community center's front desk, regardless of the library's opening hours. Monday-Thursday: 9:00-18:00
Click here to place an order at Caesarea Library's website
Digital library
Do you have a library membership? You can get a coupon code for the digital library! Please contact the library by email at library@caesarea.com or call +972-4-6109503/4 – Caesarea Center Office.