Caesarea offers its residents integrated sports and recreational centers, and a sports hall with various activities for all ages.
Integrated Sports/Skate Park Center – Neighborhood 13
The following facilities can be found in Neighborhood 13:
Futsal pitch with quality synthetic grass
Two tennis courtsBasketball court
Basketball court
Street ball courts
Skate Park
Numerous fitness and playground facilities
The popular skatepark complex features various sports activities. The luxurious complex is located next to the C Center and serves as a home for Caesarea's youth. The skatepark is located on HaShemesh Street (between HaRakia and HaOr streets).
Integrated Carob Park/Sports Complex – Neighborhood 8
The following facilities can be found in Neighborhood 8:
Football/soccer and basketball courts
Beach volleyball court
Advanced fitness and play facilities for all ages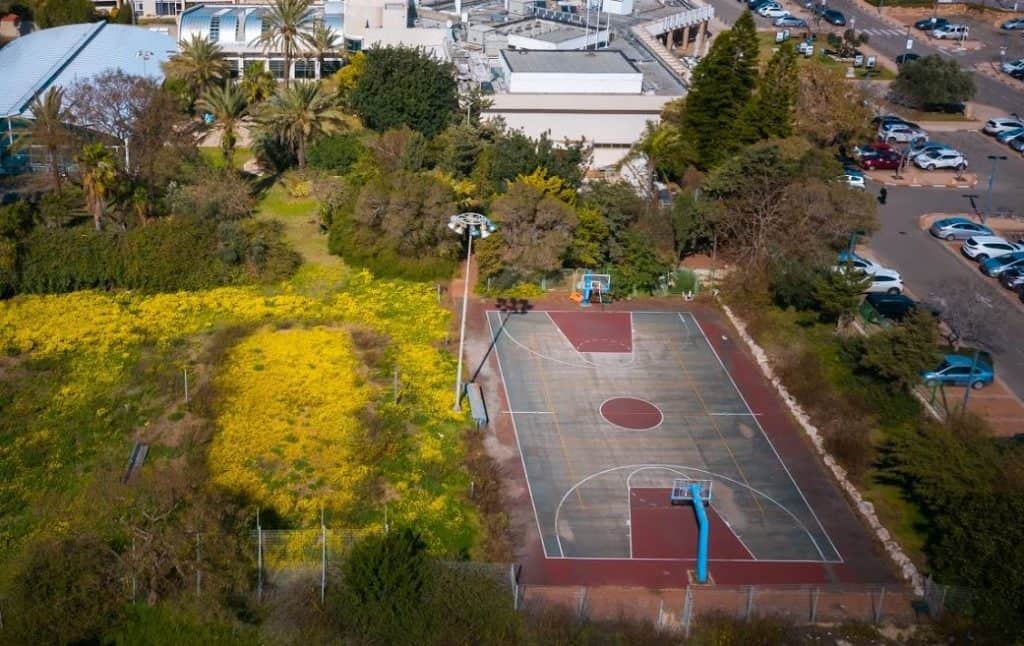 Pump Track / Neighborhood 3
A beautiful track for all ages. A large track for adults and fast riders as well as a special track for younger children. The Pump Track is located in the northern Neighborhood 3, adjacent to hiking and biking trails and other sports fields.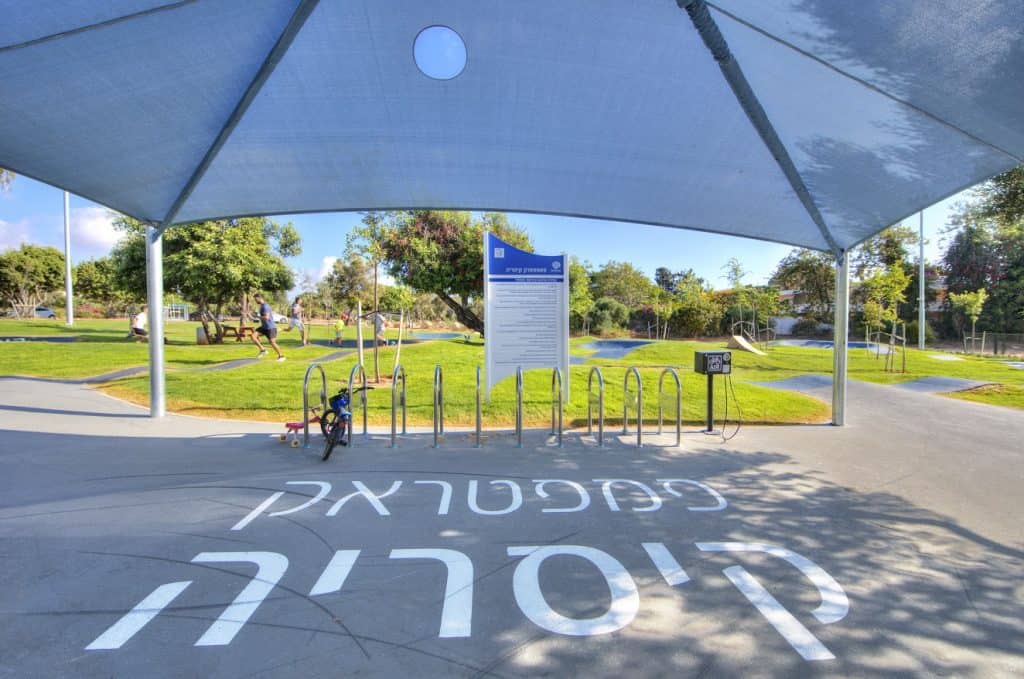 Sports venue
Caesarea also offers its residents a gym near the center of Caesarea. The gym has approximately 200 seats, a classroom, toilets and showers, referee rooms, air conditioning, parquet flooring, and a partition that allows for division into two separate training areas.
Click here to redirect to the gym's Facebook page