Learn and play tennis with Tomer Dank, former coach of the Israeli Federation Team, and become part of student success at the Caesarea Tennis School.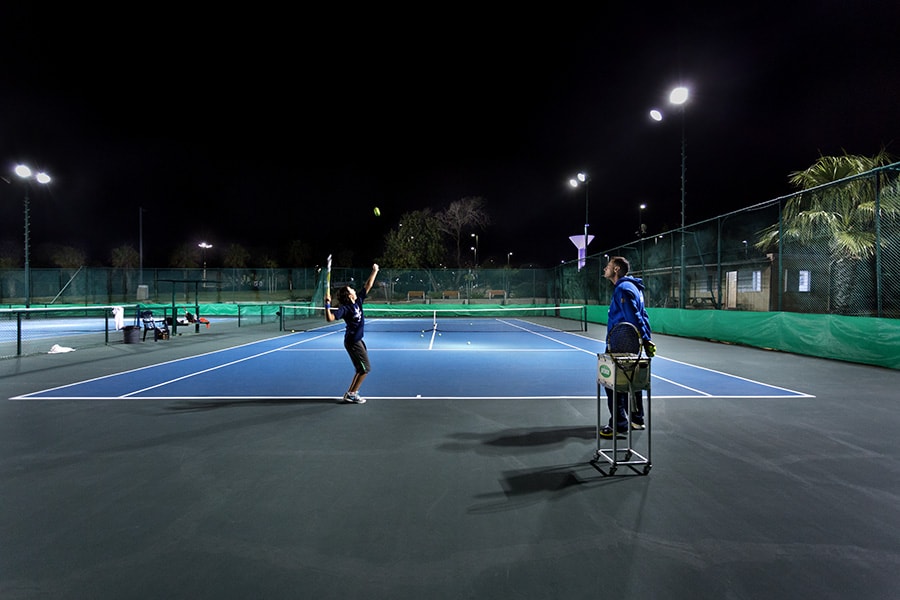 In recent years, the Tennis School and its students have gained momentum and recorded impressive achievements nationally, and even internationally. Notable achievements include Yarden Hasson, one of the school's students, winning the Israeli Youth Championship and the recently held Maccabiah Youth Games. The school's boys team won second place in the country in the "Champion of Champions" competition. And the adult team qualified for the Final Four of the Premier Tennis League.
The school is managed by Tomer Dank, coach of the Israeli Federation Team from 2008-2015, coach of the Israeli National Youth Teams from 2000-2008 (the Women's Team included Shahar Peer and Yulia Glushko on its roster). He was formerly the head coach at the Ramat Hasharon Tennis Academy and is an outstanding former player.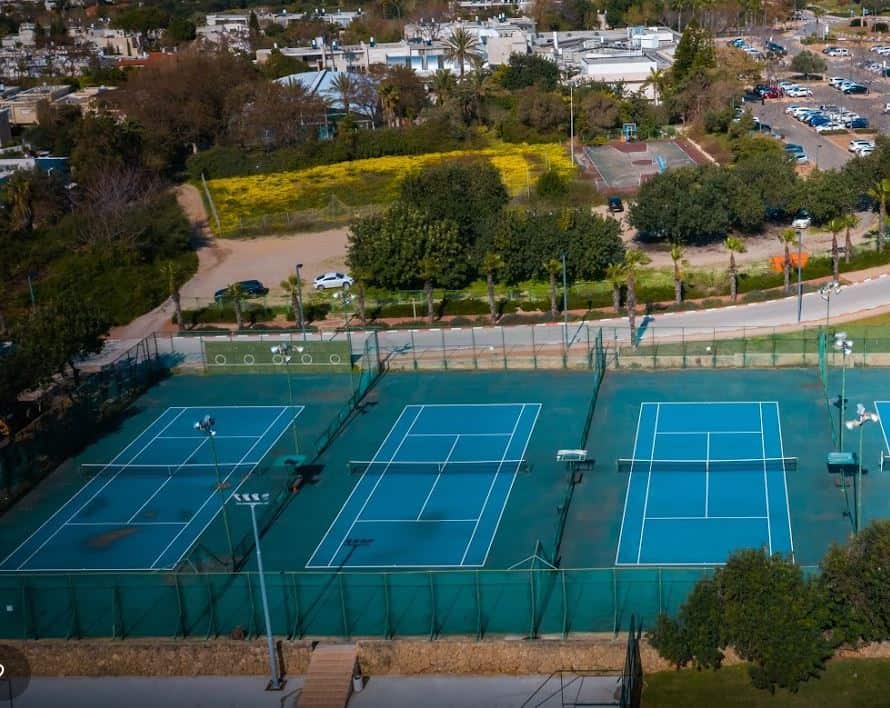 Professional Curriculum
Unique program for preschoolers to learn basic motor skills.
Mini-tennis program for young beginners.
Training program for beginner and advanced children of all ages.
Adult groups for beginners / advanced.
Private lessons
For Details and Registration
Tomer Dank +972-54-4499285tel:+972-54-4499285
Noa 054-7388288
Dates of Activity
September 1, 2021 – July 31, 2022
Opening Hours
Sunday-Thursday: 16:00-20:00
Tennis Club: Sunday-Thursday: 7:00-22:00
Friday, Saturday and Holiday Eves and Holidays: 7:00- 19:00
We're waiting to see you there! Tomer Dank and the coaching team