The Caesarea Elementary School was established in September 2000 and operates under the supervision of the Hof HaCarmel Regional Council. The school currently has 375 students enrolled in 12 classes. The school was built with the financial assistance of the Edmond de Rothschild Fund, and its classes are taught using advanced and innovative methods, including numerous extracurricular studies. The school is located in an environment with rich research and learning resources including the Caesarea Carob Reserve, the Recanati Museum, Bird Mosaic, Synagogue, Shopping Center, Caesarea Antiquities, Industrial Park, Aqueduct, and the beach. Some of these are located on the Hof HaCarmel Trail- a 100 km-trail that covers the Hof HaCarmel Regional Council areas, partly passing through Caesarea's sites. The trail is adopted by the school for environmental studies, in which children "adopt" the sites, study them, and give guided presentations.
The school champions social education and values, and works hard to promote manners, mutual respect, confidence, and belonging via positive dialogue. The school's educational concept encourages involvement, contribution to the community and society, and a sense of belonging both within the school and the State of Israel. As such, every student at the school has a role to play- giving them responsibility, keeping them involved, and developing their personal leadership skills. Also, students and parents at the school are involved in volunteer work inside and outside the community.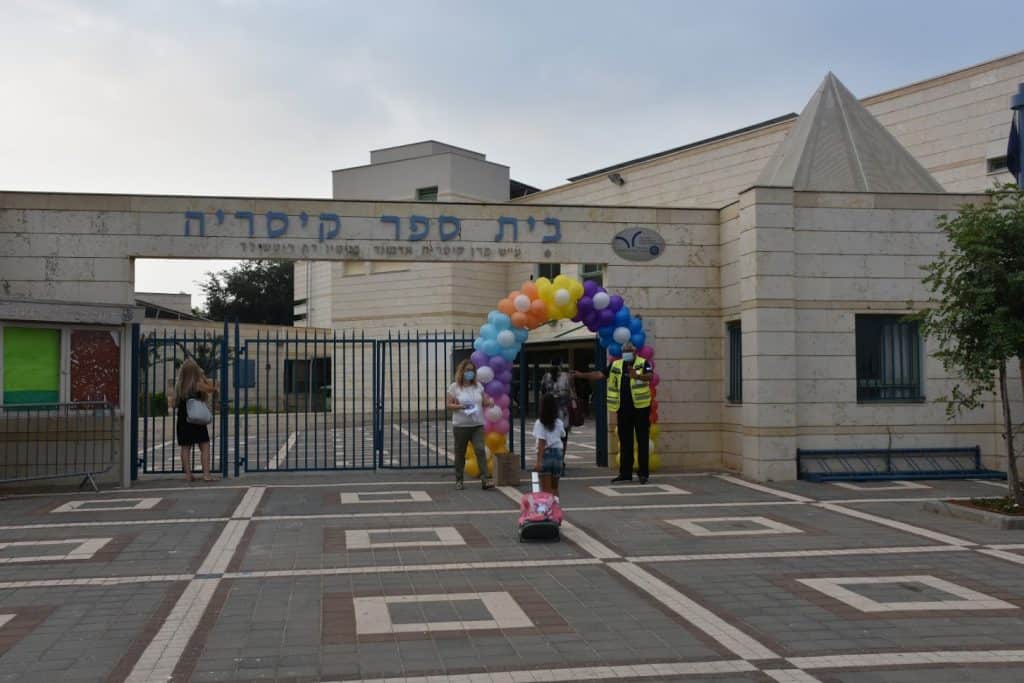 Studies include e-learning using advanced digital systems. Classroom instruction is moderated online both by teachers and students using laptops.
The school puts an emphasis on supporting students at either end of the continuum: helping challenged students and empowering those who excel, through advanced groups and assistance in various areas. The school runs a unique "Mentors for Excellence in the Community" project, in which field-specific experts lead student interest groups. As part of enrichment studies, the Caesarea School also functions as a dance school: all students take part in at least one hour of Israeli folk dance per week.
The school has a rich excursion program that accompanies and complements the curriculum for all ages. It also delves into the Rothschild Family's heritage and introduces other environments, both near and far. The school also runs a music studio where students learn how to play a variety of musical instruments including flute, violin, piano, guitar, drums, and more. Students learn in individual and group settings. The school also has a choir.
School Principal
Mrs. Ronit Geva
Tel: